Radio has long been considered a vital medium during times of national crisis. Not only is it an effective and accessible tool for communicating important messages but also, due to the intimacy of the medium, can be a comforting companion in times of need. Even offering light relief and escapism as well as decreasing feelings of isolation.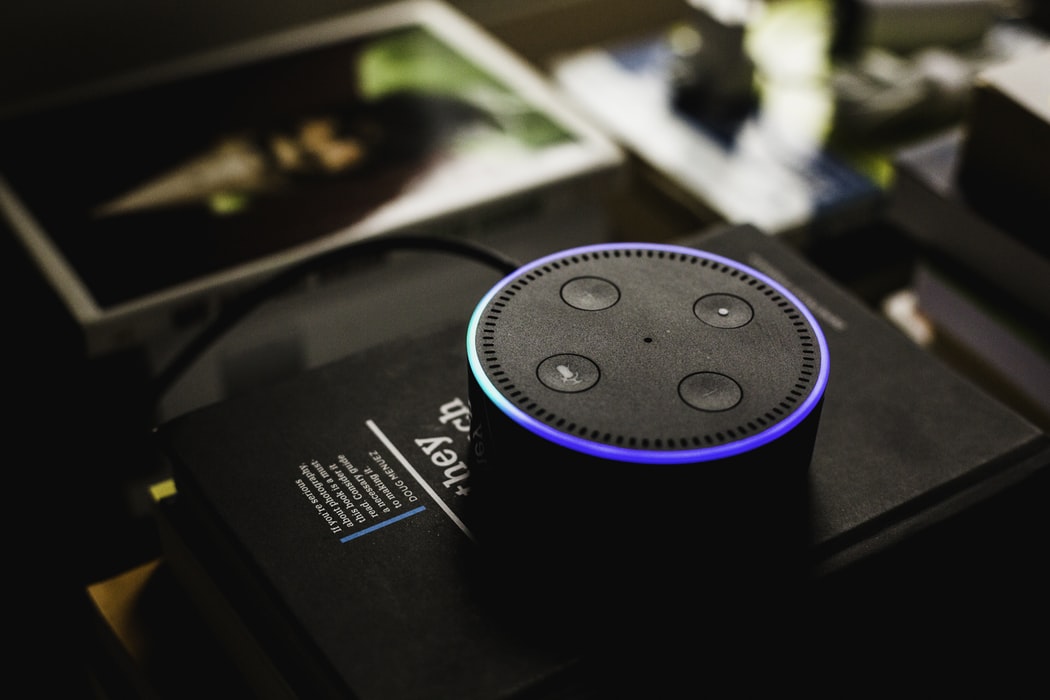 If we consider Voice as a kind of "Radio 2.0" then surely the potential to help in such an event is even greater? We might be a little late to the party in terms of the current COVID-19 outbreak but there are certainly some strengths within "Voice" that can be leveraged in similar, future scenarios.
Companionship
Radio is a companion. Not just in times of crisis but for the millions of people who, on a daily basis, find themselves isolated by circumstance or disability. The familiar, friendly voices that populate the airwaves aren't just radio presenters for many; They are friends, companions and a connection with the outside world.
Now, the Smart Speaker devices that have become popular in our homes (at the very least) make it easier than ever to hear those voices. Personally, I now have a speaker (and this a way to access radio) in every room in my house and I'm sure there are similar stories right across the UK who now find it easier than ever to access traditional radio via new technology.
There is much more potential for helping those who feel isolated with Voice First technology than simply being able to use a command like "Play Smooth Radio" to access your favourite station, however. Alexa, for example, has already been trialed as a tool to actively combat loneliness.
There are a few examples around the world of Amazon's Smart Speaker being used to combat feelings of loneliness with some effect. For many, the simple questions and answer functionality of the device may not feel like genuine social interaction but for others, it can have a similar neurological impact to a real-life conversation.
Weinberg Place, a senior housing community in Baltimore, hosted such a project. They provided their residents with an Amazon Alexa device that allowed them to hear the news, listen to music and access a community calendar of events. They also found it was an effective tool to combat loneliness.
"Just talking to it, it's actually producing that positive emotional response that can help combat loneliness." - Lisa Budlow, COO of Comprehensive Housing Assistance Inc
There is huge potential for development in this area. Whilst it seems apparent that isolated individuals can form some form "rapport" with their Smart Speakers, currently, communication between user and device is very limited and stilted. However, we can assume that the more natural that conversation begins to feel, the closer this bond will become?
Better voice recognition, using human voice instead of 'Text to Speak' and the understanding of tone and emotion will all lead to a more "human" conversation between man and machine. These improvements aren't as futuristic as you might think with Google Vice President of Engineering, Scott Huffman (via Cnet) claiming that within 5 years Google Assistant will be able to detect the mood and tone of a user and react accordingly.
Amazon is also aware of the potential power that their Smart Speaker devices have as a digital companion. Just asking "Alexa, I am lonely" prompts advice on ways to combat those feelings as well as where to find help if an individual needs it.
Over the next few months, Smart Speakers could have a key role in combating loneliness as people become more and more cut off from the community around us. Not only will they continue to provide an easy, frictionless way to communicate with others with features such as speaker-to-speaker calls but interaction with the speaker itself would appear to also have its benefits.
I predict that crisis' such as the Corona Virus outbreak will be the spark that is needed to ignite development in this area and we will see huge steps forward in the years to come.
Health
Combating loneliness is, in itself a health benefit. Many studies link feeling lonely and isolated with a shorter life span but, from a health perspective, there is even more potential for 'Voice First' to shine.
Most obviously Smart Speakers have an important role as a tool to provide information. We've all heard the (not strictly true) statistic about Voice Search making up 50% of ALL search by 2020. Well, even if we consider that a bloated number there is no doubt that for many (especially for the elderly and visually impaired) 'Voice' is becoming a dominant force for search.
The downfall of voice as a tool for health however is that Voice Search is victim to the same weaknesses as regular search - it pulls information directly from the wild west of the internet. Try asking your Amazon Alexa or Google Assistant for information about Corona Virus and see what you get. It will undoubtedly be similar (if not the same) information you received via your preferred internet search engine. The difference here is you have no choice, you are returned one, single result. In most cases, this information is probably reliable if not a little bland and unspecific and certainly not a bespoke audio experience.
Back in July 2019 UK Health Secretary, Matt Hancock announced a partnership with the NHS that would allow Amazon Alexa devices to offer expert health advice as a way to reduce pressure on "our hard-working GPs and pharmacists" but we are yet to see the results of this partnership beyond a direction to the NHS website in response to questions such as "Alexa, what are the symptoms of flu?".
At a time such as this, when a medical resource is stretched, it is easy to see how Smart Speakers could be used to alleviate pressure on those front line services: Audio-based FAQs or AI-run chatbots could be used as the first port of call for those who are concerned about their health, reducing the need for contact with services such as NHS 111 or even contact with a GP.
There is also a potential for Voice First to be used on the front-line of healthcare. Being able to make notes, book appointments and control systems by voice could be invaluable in a sterile environment where keeping cross-infection to a minimum is vital. There have been successful trials of such systems in the US within Boston Children Hospitals IC where they have also found Alexa to be a useful way to instantly access information, such as who is the duty nurse, saving time, money and, potentially lives.
We may not be ready to use Voice as effective healthcare too yet but with an expected value of chatbots and smart speakers within healthcare predicted to hit almost £1.5 billion in the next four years you can expect there to be real growth within this sector in the near future.
Connecting Brands
We are entering an incredibly difficult period for brands and the way they interact with their customers.
As the realisation of a UK Lockdown hits, companies are considering how they can stay relevant to a group of consumers who could become increasingly difficult to reach.
Some brands are already tackling this head-on with PR-based initiatives designed to win favour with the wider public.
Fast-food chain Leon has been offering food to key NHS staff, beer makers Brew Dog have switched from making craft ale to hand sanitizer and supermarket chain Lidl has pledged to donate £100,000 to help feed vulnerable groups.
Whilst its great to see big brands making an effort to genuinely do good, for some it will still be seen as little more than a cynical way to cash in on a crisis with "free" PR.
It'll also be interesting to see how deep into the next few months this good samaritan approach lasts - particularly as the public generally the inevitable Corona-news-fatigue.
In terms of a long-term way to connect with customers - Voice can play a key role.
For me, it's all about staying front-of-mind and the best way to change the question from the usual (and perfectly valid) "How much money can we make" to now "What can we do to help". From an audio perspective... what can YOU provide via a Smart Speaker that your customers might need?
The one key rule when designing Voice Apps has always been "create something fulfils a genuine need" and that is never more true than in times like this.
When we consider audio as a medium there are some clear and easy wins for some businesses that do just that. Magazine and publishers can create audio versions of their articles where distribution is an issue, Supermarkets can create services that alert customers to stock availability, delivery slots, and revised openings, Banks could allow their customers to complete transactions via voice rather than visiting local branches.
Yes, all these services would require time and investment but in providing a genuine service for your customers you add value to your brand which can pay dividends in the future:
"IPA analysis shows businesses that continue making their brand matter during times of crisis are rewarded with a greater opportunity to grow trial and shares through the downturn. They are also proven to rebound faster when good times return." - Ogilvy Asia
If your brand doesn't have a direct application that can be actioned via Voice what else could you offer? I believe that digital Entertainment will be key over the next few months as people seek more and more content to fill their increasing time at home - and connecting that product to a brand could also pay dividends.
JD Sport has this month (March 2020) launched a virtual on-line club night with big-name DJs allowing their fans to still enjoy the culture they love without leaving the house - it's bang on brand and exactly the kind of move that will provide an appreciated service and cement a brands identity with its audience.
From Wellbeing tutorials to stay-at-home fitness routines to branded podcasts - what entertainment stream could you provide your target audience?
It takes some creative thinking but Voice First (and digital audio) presents a great way for brands to turn a crisis into an opportunity whilst also providing a valued service to existing and new customers.