The opportunity for voice activation is at an all-time high, with speech recognition now at 95 per cent. It's estimated that half of all searches will be made via voice technology next year, so it's crucial that brands consider their voice-activated offering and strategy. But, the challenges that face the platform aren't just bumps in the road – they're pot holes.
And those who can successfully navigate them will reap the rewards.
voice technology: now
Voice technology and digital assistants are going through an incredible growth phase. It is anticipated that 63% of UK households will own a voice-controlled home device by 2025. A recent report by B2B analyst firm MarketsandMarkets forecasts that the global smart speaker market will grow from USD 1.57 billion in 2017 to USD 11.79 billion by 2023.
While this exponential growth is impressive, there is a major problem that faces the smart speaker market – the lack of compelling skills (applications and content). Consumers are buying into the smart speaker concept but can't utilise the full potential of their technology investment.
Back in 2016, there were around 50 Alexa skills, that allowed people to interact with services and voice apps on the device. Now, there are more than 90,000 but their usefulness varies massively.
This issue has parallels with the advents of the Web where its usefulness in its nascent days was limited by a lack of compelling content and capability. While there was a great deal of enthusiasm for what the Web could offer, it took time for companies to understand its true potential and make the appropriate investments that would result in the advent of ecommerce that has gone onto change the world.
Now is the time for companies to take the opportunity that this emerging market offers more seriously, to develop the voice strategies and make appropriate investments.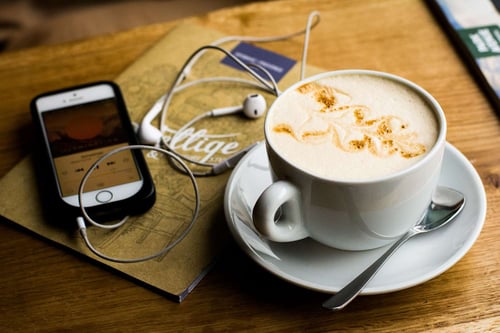 the voice skill market
If you were to flick through an article like CNET's 50 Alexa skills worth trying, you'll find a range of different skills from banking skills to the beer matching skill "What Beer?" Although seemingly fragmented, the skills that make the list all have a few things in common.
They provide value
They're re-usable
For brands this means striking a balance between usability and recognisability, a line that content marketers tow every single day.
For them it's a question of finding a way to transform an element of their brand into something that's function first.
And with 71% of Smart Speaker users using their device daily, the market is certainly there for developers who keep the users experience top of mind.
s-cone? or s-con? the opportunity with regional dialect
Writing for an audio-first platform brings it's own form of segmentation that most advertisers (unless they've advertised on radio) don't give much thought to: dialect segmentation.
Let's take the word "Scone" as an example. Do you pronounce it as in "gone" or "stone"? There are two key factors in how people say the word – region and social grade. Those living in the North (60%) and Scotland (80%) overwhelmingly use the "gone" pronunciation, while those in the Midlands (56%) and London (50%) are much more likely to go with the "stone" option. Whichever you use, people will be making a judgement about you based on how you sound.
And in this, lies opportunity.
For Brands
Advertisers will know about the power of context. Having the right message going out at the right time, to the right people and in the right place will naturally lead to more consideration and more conversions.
The same can be said for voice and audio, specifically the relevancy that can be found in using local dialect.
Just look at the continued growth of commercial radio, a medium where local voices have always bene integral to building trust with listeners. In a year when other traditional media came under pressure, radio has held its own in 2018 growing by 5.0% to £713.3m year on year.
When you're considering building out your audio profile, think about the expectations of your customers. Who would they expect to hear delivering your brand? This is simpler for local and regional brands. For national, look to the continued investment in programmatic audio.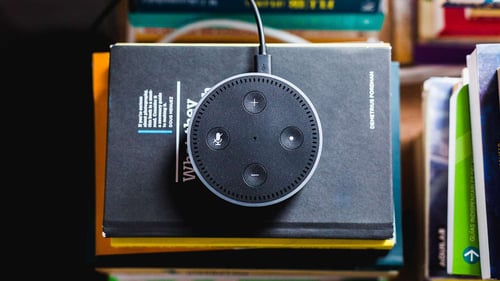 choice overload
The problem with adding too many skills to a voice assistant is that there's no way for the user to memorize the list of voice commands it can and can't give the AI assistant. As a result, when an AI assistant can perform too many tasks, users will expect it to be able to understand and do anything they tell it.
But no matter how many functions and capabilities you add to an AI assistant, you'll only be scratching the surface of the list of tasks that a human brain can come up with. And voice assistants suffer from the known limits of deep learning algorithms, which means they can only work in the distinct domains they've been trained for. As soon as you give them a command they don't know about, they'll either fail or start acting in erratic ways.
And this is a problem that Google and Amazon are addressing.
At its annual developer conference in Mountain View, Google boasted of shrinking its speech recognition software to 1/25th of its prior size. CEO Sundar Pichai called that a "milestone" because it means software that traditionally lives in Google's cloud servers can be installed in Pixel smartphones Google will launch later this year, allowing the devices to respond to a person's voice much more quickly and from a much deeper pool of resources.
For Brands
A new skill or action, just like any new product, needs supporting. Marketing your new skill or action across the channels will not only help increase uptake but it will also provide opportunity for you to guide your customers on how to make the most from your new skill or action.
Consider using audio and voice first platforms like radio to deliver a replicative experience for potential skill users.
second best truly is the first loser
One of the key differences between a traditional google search and a voice activated search is that, currently, you'll only get one single result.
How exactly position zero is chosen on voice platforms isn't something that's set in stone.
And there isn't any official line on whether traditional SEO elements (backlinking, DA etc) will have any semblance on how you're sourced through voice platforms. Yet.
All we know for sure is this: if you want to stand any chance of being that only result then you need to start building out your audio profile now.
Those who have spent anytime in or around traditional SEO circles will know that any content is better than no content.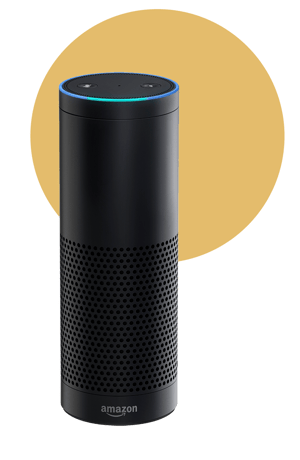 emerging voice and audio agencies
When new technology, like the Alexa or Home, gives advertisers a new avenue to approach their customers, agencies a-plenty will pop up to try and carve out a bit of the cake for themselves.
Only a few of them will have the right mix of audio experience, tech understanding and search pedigree to make a noticeable difference to your business.
For more information on audio branding, audio content and voice search you can browse our website here.